PennEWB Executive Board 2013
Co-President – Shivali Khetan, Engineering '14 | khetan [at] seas.upenn.edu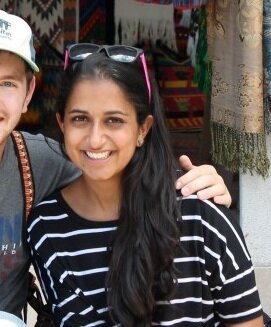 Shivali is a senior working on her BSE and MSE in Systems Engineering and minoring in Environmental Studies and Mathematics. Her first involvement with EWB was an irrigation implementation trip in Pajomel, Guatemala and returned to the same site as a project lead for the first latrine sanitation implementation. Last year she served as VP International and she is now very excited to work with the board to make this year the best one yet! Outside of Penn EWB, Shivali is involved with Chi Omega and Advancing Women in Engineering. In her free time Shivali loves going to new restaurants, watching old TV shows, and running on the beach.
Co-President – Larry Fan, Wharton '15 | juntian [at] wharton.upenn.edu
Larry is a junior in Wharton, studying Finance & Marketing and minoring in Anthropology & Mathematics. He began his involvement with EWB during his first semester at Penn before becoming the VP of Public Relations for Penn EWB. He also co-chaired the EWB USA Northeast Region Conference and is currently on the Cameroon Implementation team. Larry looks forward to an amazing implementation trip to Cameroon and establishing opportunities to engage the Penn community at large – aspiring engineers, ambassadors, consultants, doctors and nurses alike. During his free time, Larry enjoys trying new foods, traveling, and doing random, spontaneous things. His favorite animal is meerkats but loves his German shepherd more than anything in the world.
VP of International Projects – Alia Lahr, Engineering '15 | lahralia [at] seas.upenn.edu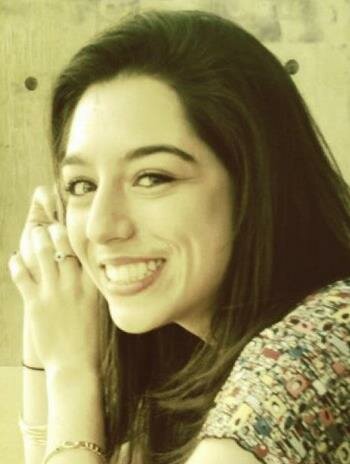 Alia is a junior studying Bioengineering and minoring in Engineering Entrepreneurship. She has been involved with Penn EWB since her first semester here. Her involvement has been a member of the Guatemala project team and now serves as the team leader for the project. She will be traveling to Guatemala for the EWB project for the third time in May. She looks forward to developing all of Penn's International Projects and ensuring that Penn has a meaningful and lasting influence on the communities it is involved with abroad. At Penn, she is also involved with Society of Women Engineers, Sigma Kappa, and the club tennis team. She loves traveling, Spanish, and finding new foods!
VP of Local Projects – Saahil Sanon, Engineering '14 | saahils [at] seas.upenn.edu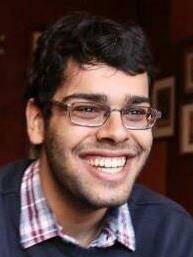 Saahil Sanon is both a Senior and a Master's student in the School of Engineering and Applied Sciences. His undergraduate degree is in Materials Science and Engineering and his Master's degree is in Bioengineering. Saahil is currently the VP of the Local Committee for EWB and has been heavily involved with the Saul project in the past. He is looking forward to completing the irrigation project at Saul and broadening the EWB presence at Girard. An interesting fact about Saahil is that he used to be on the drumline in high school.
VP of Public Relations – Wyatt Shapiro, Engineering '15 | shapirow [at] seas.upenn.edu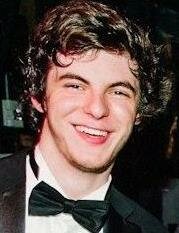 Wyatt Shapiro is a junior studying Mechanical Engineering and Applied Mechanics with a concentration in Energy and Sustainability. He has been a member of Engineers Without Borders since arriving at Penn and was the Volunteer Committee Leader for the EWB USA Northeast Regional Conference. This summer, he will be going to Cameroon as part of the implementation team. As the new VP of Public Relations, he hopes to spread the word about EWB so more Penn students can take advantage of the awesome opportunities the club provides. Outside of EWB, Wyatt is a member of The Mask and Wig Club, the nations' oldest all male musical comedy group, where he plays trombone for the band. His favorite TV shows are Mad Men and HIMYM.
VP of Design – Vik Baruah, Engineering '14 | vbaruah [at] seas.upenn.edu

Vik is a senior in Bioengineering pursuing minors in physics and biophysics. He has been involved in EWB Design and Local committees since his freshman year. Vik has overseen microfluidic diagnostic device and Solar Panel ROI App development as the Design committee lead last year. He hopes to continue progress on these projects with hopes of publishing or open-sourcing the end products. He hopes EWB's resources can be used to further develop sustainable technologies and provide a learning environment for hands on engineering.  Vik also enjoys dreaming about the future of man-machine interaction (BCI).
Treasurer – Liang Deng, Wharton '14 | dengl [at] wharton.upenn.edu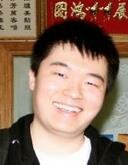 Liang is in Wharton's Class of 2014, studying Entrepreneurship, Operations and Information Management, and Business Economics and Public Policy. He was originally on the Local committee before becoming the Treasurer. Being a long-time member of Penn EWB, Liang really hopes to build a better, more cohesive EWB setting for all members. In his free time, Liang enjoys writing fictional biographies of himself for clubs and long romantic walks on the beach. He is also a Game Freak certified Pokémon Master.
Chief of Media and Operations – Tyler Fini, Engineering '14 | tyfini [at] seas.upenn.edu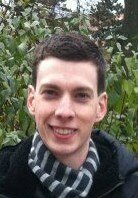 Tyler is a senior studying Chemical Engineering and pursuing minors in Energy and Sustainability and Psychology.  He has been involved with the International Committee since his freshman year and went on a latrine and sanitation implementation trip to Pajomel, Guatemala in his sophomore year.  He hopes Penn EWB can continue to excite people about international development, sustainable designs, and science education.  Outside of Penn EWB, Tyler is a board member of CleanTech@Penn and is involved with Penn Environmental Group's Energy Committee.  He loves traveling to new countries and experiencing new cultures.
Advisory Board

Joseph Sun
Vice Dean for Academic Affairs
Director, Office of Academic Programs
School of Engineering and Applied Science, SEAS

Megan Doherty
Associate Director for International and Service Initiatives, SEAS

John Keenan, Ph.D.
Professor, Department of Systems Engineering, SEAS
Associate Dean for Education, SEAS
Faculty Adviser, PennEWB

Kenneth Foster, Ph.D., P.E.
Professor, Department of Bioengineering, SEAS
Faculty Adviser, PennEWB

Tony Sauder, P.E., P.G.
Lecturer, Department of Electrical and Systems Engineering, SEAS, and Department of Earth & Environmental Science
Senior Hydrogeologist, Pennoni Associates
Professional Mentor, PennEWB