PennEWB Executive Board 2014
Co-President – Larry Fan, Wharton '15 | juntian [at] wharton.upenn.edu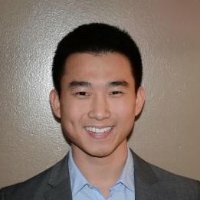 Larry is a senior in Wharton, studying Management, Finance & Marketing and minoring in Anthropology & Mathematics. He began his involvement with EWB during his first semester at Penn before becoming the VP of Public Relations for Penn EWB and leading the EWB-USA Northeast Region Conference. This past year, he also led the Cameroon project and served as co-president. Larry looks forward to yet another amazing year with PennEWB and establishing opportunities to engage the Penn community at large – aspiring engineers, ambassadors, consultants, doctors and nurses alike. During his free time, Larry enjoys trying new foods, traveling, and doing random, spontaneous things.
Co-President – Alia Lahr, Engineering '15 | lahralia [at] seas.upenn.edu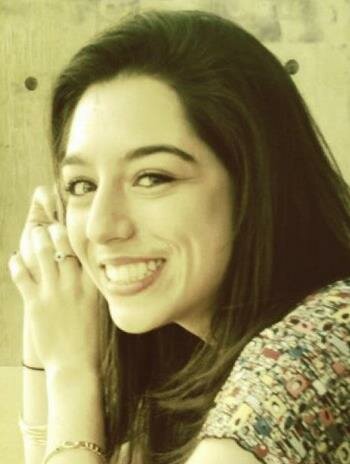 Alia is a senior studying Bioengineering and minoring in Engineering Entrepreneurship. She has been involved with Penn EWB since her first semester here. Her primary involvement has been as the Vice President of International Relations, as a member of the Guatemala project team, and a past team leader for the project. She has travelled to Guatemala for EWB projects three times. She looks forward to working with all of EWB's committees in the coming year to implement sustainable projects and increase EWB's presence both on campus and internationally. At Penn, she is also involved with Biomaterials Research and is a member of Sigma Kappa as well as the club tennis team. She loves traveling to new places, Spanish, and finding new foods!
VP of International Projects – Jayant Rao, Engineering '16 | jayrao [at] seas.upenn.edu
Jay is a junior double majoring in Chemical Engineering and Economics. He has been involved with Penn EWB since his first semester at Penn. He currently serves as Vice President of International Projects, but has also been involved as both a team member and a project lead for the Guatemala project. Jay looks forward to organizing Penn's newest international project and continuing to monitor current projects. At Penn, Jay is also involved in Theta Tau and Sammy. In his free time, he can be found going for a run, reading, or trying new food trucks.
VP of Local Projects – James Lovey, Engineering '16 | jlovey [at] seas.upenn.edu
James Lovey is a junior in mechanical engineering in the School of Engineering and Applied Science.  Since his first semester at Upenn, he has invested a lot of effort into designing and presenting hands-on science labs for W.B. Saul High School's EWB afterschool program.  James embraces the challenge of combining valuable learning experience with entertainment during these weekly lessons and every other aspect of his life.  After enjoying his role a crucial driver towards the completion of the Saul irrigation project, he is currently seeking to involve his committee in other local sustainability projects.  James hopes to use his interests in product design and the environment to create consumer products that bridge the gap between convenience and sustainability
Co-VP of Design – Aardra Rajendran, Engineering '16 | aardra.rajendran [at] gmail.com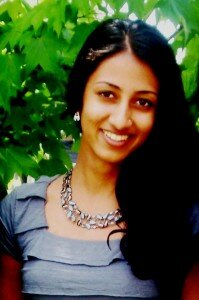 Aardra is a junior pursuing a degree in Bioengineering and a major in South Asian Studies. She has been involved with EWB's Design Committee since her first semester at Penn. Aardra has been a large part of the research on microfludics device development, and as VP of Design, she hopes to further this ongoing project. She also aims to create more sustainability-based initiatives, using Design as a means to learn hands-on and support green technology and solutions. Outside of Penn EWB, Aardra does research on cardiac tissue engineering and plays sitar for Sargam. She loves chocolate and talking about philosophy and wishes it could be summer all year long!
Co-VP of Design – Shriram Sundararaman, Engineering '16 | shrirams [at] seas.upenn.edu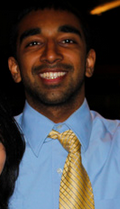 Shriram Sundararaman is a junior pursuing a BSE in Bioengineering and a minor in Mathematics while on the pre-med route. As a freshman, Shriram helped spearhead the microfluidic initiative of the Design Committee. As a VP of Design, He is excited to collaborate with other students here at Penn to engineer products with real world applications.  Besides EWB, Shriram is heavily involved in undergraduate research in an optogenetics lab and is also an avid member of Penn Masti, the premier co-ed South Asian fusion dance team on campus!
VP of Public Relations – Ariel Shaulson, Engineering '16 | shaulson [at] seas.upenn.edu
Ariel is a junior studying Chemical and Biomolecular Engineering in the School of Engineering and Applied Science and Health Care Management in the Wharton School. She has been involved with EWB since her first semester at Penn and travelled to Guatemala on an International trip the summer after her freshman year. She is excited to work with all the different committees to plan exciting social and fundraising events for the EWB community! At Penn she is also involved in Penn Women's Ice Hockey, Penn Health Initiative and is a member of Sigma Delta Tau. In her free time, she enjoys singing and traveling.
Treasurer – Chetna Johri, Wharton & Engineering '16 | cjohri [at] wharton.upenn.edu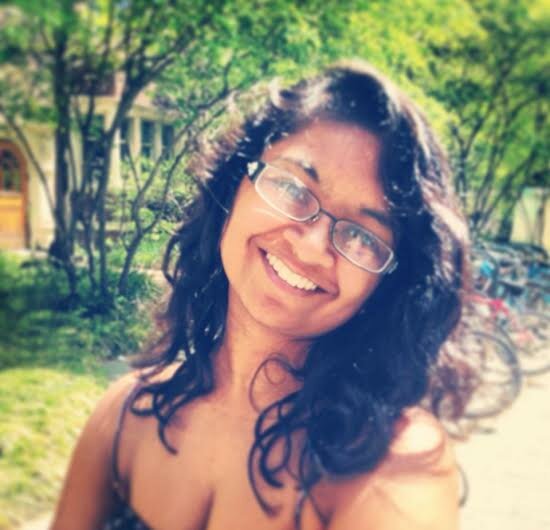 Chetna is a junior in the M&T program, studying Bioengineering and concentrating in Healthcare Management and OPIM. In addition to Engineers without Borders, Chetna is doing research with the Healthcare Management department and is part of the Weiss Tech House Community Relations Committee, MedX Externship Committee, and Wharton Undergraduate Healthcare Club. Her hobbies include running and reading.
Chief of Media and Operations – Eric Jiang, Engineering '16 | jianger [at] seas.upenn.edu
Eric is a junior pursuing a BSE in Digital Media Design with a minor in Engineering Entrepreneurship. He first became involved with EWB as a freshman before becoming the website manager last fall. As a strong proponent of both community service and sustainability, he hopes to strengthen outreach and communication between EWB and its members – current and prospective; he hopes to improve EWB's impact both on and off campus, and ultimately, to improve the lives of others. Outside of EWB, Eric is involved with research in the SIG Center for Computer Graphics at Penn, Pi Kappa Alpha, Void Ultimate, and PennConnect. He enjoys listening to music and songwriting in his free time.
Advisory Board

Joseph Sun
Vice Dean for Academic Affairs
Director, Office of Academic Programs
School of Engineering and Applied Science, SEAS

Megan Doherty
Associate Director for International and Service Initiatives, SEAS

John Keenan, Ph.D.
Professor, Department of Systems Engineering, SEAS
Associate Dean for Education, SEAS
Faculty Adviser, PennEWB

Kenneth Foster, Ph.D., P.E.
Professor, Department of Bioengineering, SEAS
Faculty Adviser, PennEWB

Tony Sauder, P.E., P.G.
Lecturer, Department of Electrical and Systems Engineering, SEAS, and Department of Earth & Environmental Science
Senior Hydrogeologist, Pennoni Associates
Professional Mentor, PennEWB