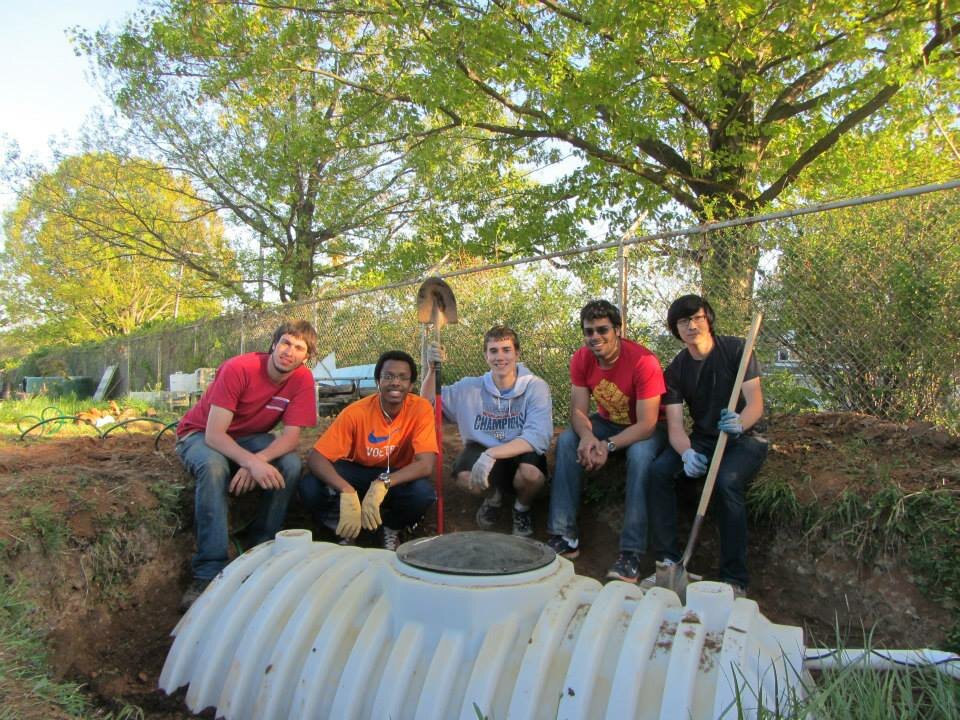 The goal of PennEWB's Local committee is to promote sustainable practices in our community and to raise local awareness about current topics in sustainability. We accomplish this through relationships with various on-campus and off-campus organizations, as well as through partnerships with two high schools in the greater Philadelphia area. Every week at the schools, we teach the students about basic science, engineering and sustainability principles and discuss how they can be used to promote a sustainable environment and a better local community. Our curricula also attempt to engage the students through a variety of hands-on activities and workshops that demonstrate each week's topic. In addition to our educational work, we organize and implement sustainable engineering projects at the schools to help promote community sustainability.
Walter B. Saul Agricultural High School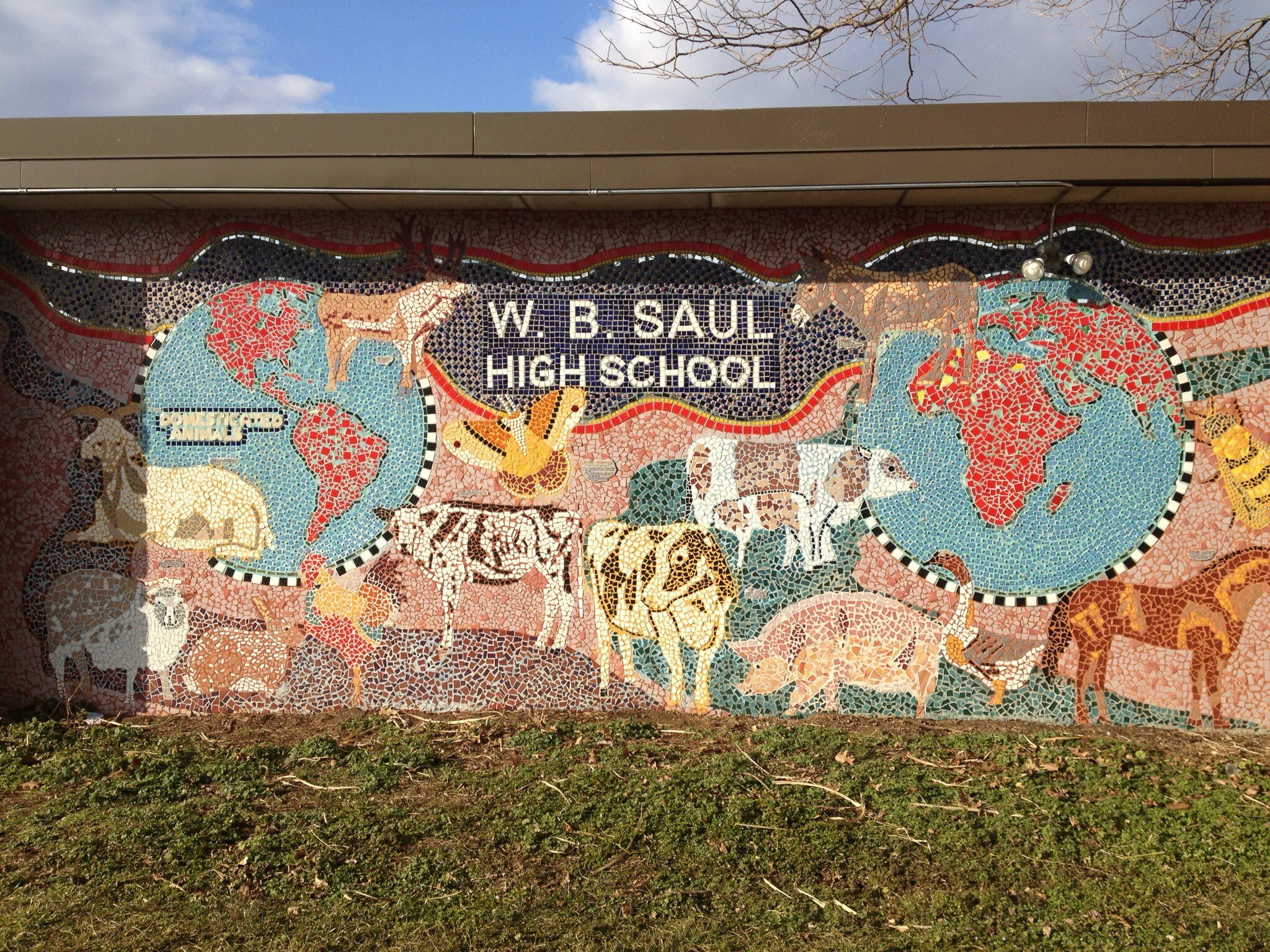 For the past several years, we have maintained a wonderful relationship with Walter B. Saul Agricultural High School, located about 20 minutes away from Center City in the Roxborough neighborhood of Northwest Philadelphia. We currently volunteer in the after-school Engineers Without Borders club at Saul, during which we educate the students on a range of topics including biogas digesters, biodiesel production, geothermal energy harvestation, future car power technologies, climate change and water conservation. In May 2013, we completed a mid-scale irrigation system at Saul to help re-use rainwater collected from their green roof and water run-off from their crop-washing stations to irrigate the school's farm. As a by-product, our irrigation system eliminated a mosquito infestation which had flourished on the farm in the presence of stagnant water. Previously at the school, we have also constructed a biogas digester to convert manure into usable energy.
Partnership with Girard College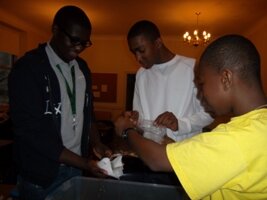 Recently, we have started an affiliation with Girard College, a K-12 boarding school located in Center City Philadelphia. Through hands-on projects like oil spill clean-up demos, building model solar cars, and using sand filters for water filtration, we promote the importance of using science and engineering to improve our world. Although this partnership with Girard is relatively new, we are working with the school's administration and staff to develop an environmentally-friendly engineering project on their school grounds. Projects being considered include constructing an irrigation system for the school's garden, similar to the one built at Saul, and building a green roof on one of the school's sheds.
Other Involvements
The Local committee is continuously looking for ways to expand our involvement in ventures both on-campus and off-campus. New members are always welcome to our weekly meetings/trips and we love hearing about any new ideas or project proposals. If you can provide either of these and/or have any questions about the Local committee's activities, feel free to contact the current VP Local.